Skyline Retail REIT
A private Canadian REIT portfolio of well-anchored and dominant retail assets. Superior property management where tenant satisfaction is paramount.
Working closely with our partners representing Canada's premiere retailers, restaurants, and service providers, Skyline Retail REIT has cultivated a retail portfolio primarily comprised of 'everyday essential' anchored properties, such as grocery and pharmacy. Skyline Retail REIT seeks assets in strong and growing secondary and tertiary markets where these properties act as dominant community shopping hubs. Our approach to acquisitions is disciplined and centred on geographic diversity.
At Skyline Retail REIT, we set ourselves apart from our peers by maintaining sustainable relationships with our investors, our employees, the environment, and the communities in which we proudly do business.
Skyline Retail REIT enjoys experienced management, high occupancy, and opportunities for organic growth, all resulting in historically stable investment performance and excellent income-producing opportunity for our investors.
Wayne Byrd
Chief Financial Officer, Skyline Group of Companies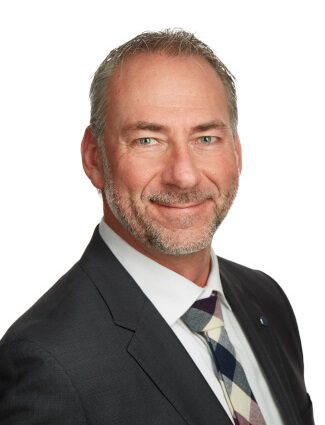 Chief Financial Officer of Skyline Group of Companies, is dedicated to the responsible financial performance of Skyline and all of its associated real estate assets. With over 17 years in private sector finance, Wayne's proven business experience and insight make him an integral leader within the ownership group as it vigorously pursues its vision for growth.
Wayne's financial expertise and commitment to Skyline's vision result in a balanced approach to managing fiscal obligations and operational responsibility. He understands and appreciates the challenges facing today's business, and the changing role of the Chief Financial Officer. His unique blend of analytical and leadership skills are fundamental to leading Skyline's operations and growth beyond the numbers.
Wayne holds an Honours Bachelor of Accounting degree from Brock University and a Certified Management Accountant designation from the Society of Management Accountants of Canada.
Gary Finkelstein
Independent Trustee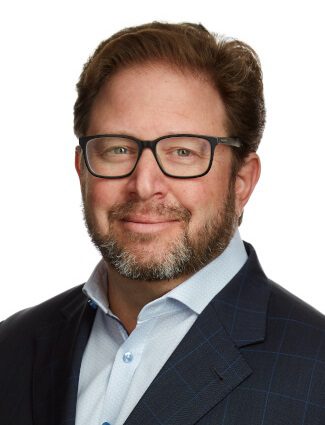 has more than 30 years of experience in the commercial real estate investment and development industry. He is presently Chief Investment Officer and Senior Vice President of Acquisitions/Development at Terracap Group of Companies. His previous roles include Vice President of Commercial Solutions at a residential and commercial title insurance firm, and President at a real estate development and consulting firm where he was responsible for strategic commercial growth initiatives and project management for some of Canada's most prestigious retailers. His experience also includes being a member of the International Council of Shopping Centres (ICSC) and a member of RealPAC (Real Property Association of Canada).
Gary is passionate about being part of an organization that always strives to deliver on its promise to both customers and employees alike.
Jonathan Halpern, CPA, CA
Independent Trustee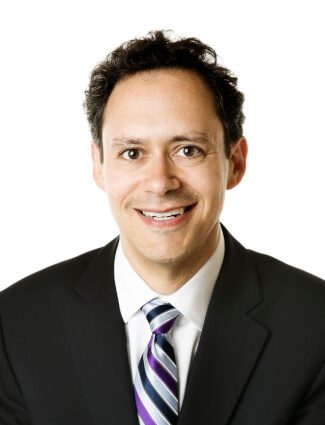 Jonathan Halpern, CPA, CA, is currently the President of Metropolitan Equities Limited, a privately owned family office and real estate investment company. Prior thereto, Mr. Halpern was a senior manager with an international accounting firm specializing in real estate and small business. Mr. Halpern has also served on the management committee of a national commercial flooring distributor. Mr. Halpern is a member of the Institutes of Chartered Accountants of Manitoba and Ontario, and holds a Bachelor of Commerce (Honours) degree with Distinction with the University of Manitoba. Mr. Halpern also sits on the Skyline Apartment REIT and Skyline Commercial REIT Board of Trustees.
Perry Katz
Independent Trustee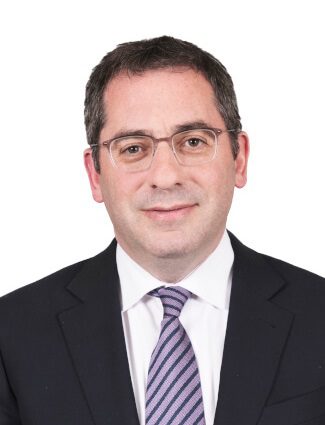 Perry Katz has almost 25 years of experience practicing law in the real estate sector in Canada.  He is presently a senior partner at Miller Thomson LLP, and is involved in high-profile transactions focusing on the acquisition, disposition, development, leasing, and financing of commercial real estate.  He has also acted for a number of REITs and income funds.  He is called to the bar in Ontario, Quebec, New York and Massachusetts, and is ranked in The Best Lawyers in Canada as a leading expert in Commercial Leasing and Real Estate Law.  Mr. Katz's clients include some of Canada's leading retailers, investors and developers.
George Schott
Independent Trustee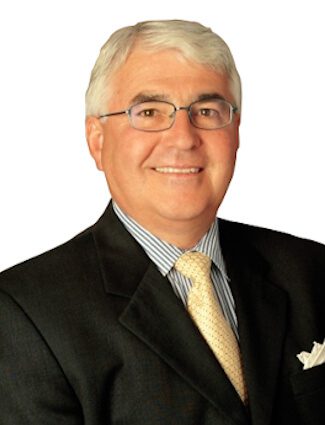 George Schott has more than 35 years experience in the Real Estate sector, most recently as President and COO of Morguard Investment Limited. In prior years, he was the former founder, Chairman and CEO of Osmington Inc., and former President and CEO of Redcliff Realty. He also held a variety of senior management positions with Bramalea, Oxford, and Markborough. Mr. Schott has been a director of EllisDon since 2003, and was also a former director of Key REIT, as well as a former advisor to 20 Vic Management and the former Chairman of the investment committee of Aurion Capital.
Jason Castellan
Co-Founder and CEO, Skyline Group of Companies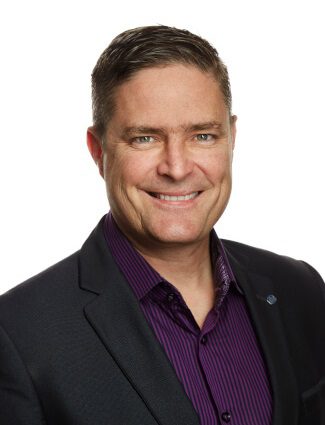 Jason Castellan is Co-Founder and Chief Executive Officer of Skyline Group of Companies. Since 1991, Jason has been an owner and manager of investment real estate, starting out with a student rental portfolio and gradually moving to larger apartment buildings. Since 1999, Jason has been an officer and director of 15 corporations which owned properties managed by Skyline Incorporated. He is still active in the investor relations and asset management portion of the portfolio. Jason is a graduate of both the University of Guelph and York University; he was also selected as one of Canada's "Top 40 under 40" and one of the forty most promising entrepreneurs by the reputable Ivey Business School in 2008.
Krish Vadivale
Vice President, Finance, Skyline Group of Companies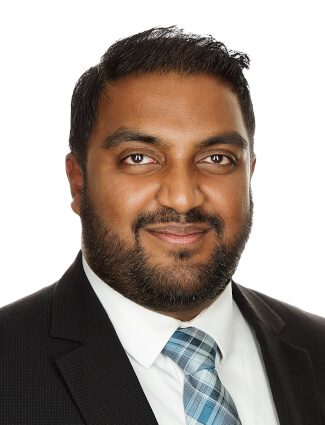 Reporting to the Chief Financial Officer, Krish oversees the financial reporting and accounting functions of each of Skyline Group of Companies' associated companies and REITs.
A Chartered Accountant with more than ten years of progressive experience across both the real estate and natural resource industries, Krish began his career as an auditor within the downtown Toronto office of PricewaterhouseCoopers LLP ("PwC"), where he focused primarily on the audits of public companies concentrated in PwC's Consumer Industrial Products and Services groups. After obtaining his Chartered Accountant designation, he took on a number of leadership roles in financial reporting within various publicly listed entities. Most recently, he held the position of Director of Finance at Northview Apartment REIT, and played integral roles in both its 2015 acquisition of True North Apartment REIT, as well as its internalization of property management for 7,600 residential units in early 2016.
Krish holds an honours degree in Business Administration from Wilfrid Laurier University, concentrated in the areas of Accounting and Finance. In addition to his Chartered Accountant designation, he holds the designation of Chartered Professional Accountant, also obtained from the Institute of Chartered Accountants of Ontario. Krish is a current board member of the Canadian Federation of Apartment Associations.
Karyn Sales
General Counsel, Skyline Group of Companies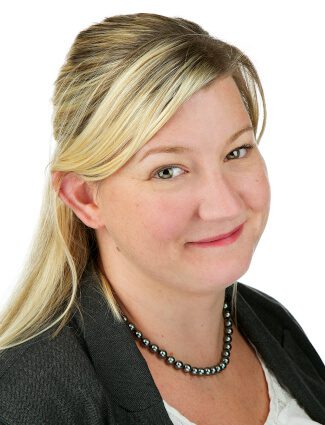 Karyn Sales is the General Counsel to Skyline Group of Companies. She leads the Skyline Legal Team, and is responsible for the legal aspects of all transactions (including acquisitions, dispositions and financings) for Skyline Apartment REIT, Skyline Commercial REIT and Skyline Retail REIT. She also provides valuable leasing, corporate, contract and commercial advice to the various Skyline entities.
Karyn has over 10 years of real estate and corporate-commercial law experience. Prior to joining Skyline as Assistant General Counsel in 2012, she worked as an associate in a national law firm for seven years, and spent two years with a boutique commercial real estate, condominium and land development practice.
Karyn is proud to head up a team that allows Skyline to be virtually self-sufficient when it comes to using legal services. Having in-house legal services results in great benefits to the Skyline organization, including: (1) legal services that are provided in a timely manner by a team who has detailed, focused, front-line knowledge of Skyline and its business, (2) legal costs that are contained at a reasonable level and are predictable, and (3) the ability to leverage off the legal knowledge that is continually accruing (i.e. the legal portions of deal experiences are not orphaned inside law firms).
Karyn has both an Honours Bachelor of Arts degree in History and a Bachelor of Laws degree from Queen's University and has been called to the Bar in the Province of Ontario since 2003.
Mike Bonneveld
Vice President, Skyline Asset Management Inc.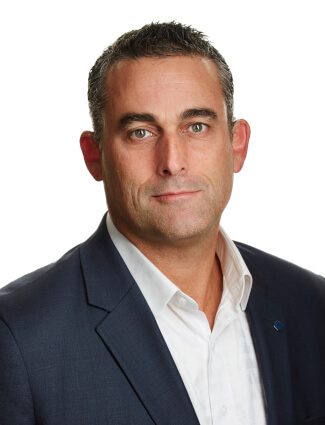 Mike Bonneveld is the Vice President of Skyline Asset Management Incorporated ("SAMI"). He leads the Skyline Acquisitions Team, and is responsible for sourcing all new acquisitions and dispositions, property due diligence and closing investment transactions for both Skyline Apartment REIT and Skyline Commercial REIT.
Mike has over 18 years of real estate experience. He has worked with a number of Canadian investment banks in the field of real estate corporate finance, as well as public real estate companies running acquisitions. He is focused on the continued growth and expansion of the REITs' real estate portfolios throughout both its existing communities and quality acquisitions.
Mike holds an Honours BA in Urban Development from the University of Western Ontario, and is a registered Real Estate Agent in Ontario.
Gordon Driedger
President, Skyline Retail Asset Management Inc.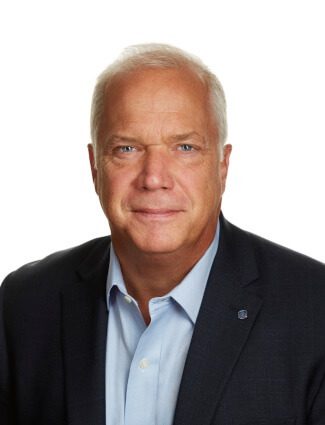 Gordon (Gord) is accountable for all aspects of Skyline's growing retail real estate portfolio.  He has over 26 years of experience in Canadian and international real estate markets.
Prior to joining Skyline, Gord was principal of GDREA Inc., which, with its predecessor organizations, was established in 2003 and provided real estate advisory services to investors in all asset classes, with a particular expertise in the retail real estate development sector. GDREA provided counsel on real estate investment, development management of complex mixed-use projects, market intelligence, and transactional support.
Previously, Gord was Executive Vice President at First Capital Realty Inc., and led the Central Canada group, representing over ten million square feet of retail properties and comprising over $3B of asset value.  Gord was also Vice President, Real Estate for premier retail real estate owners, including Bank of Montreal, Canadian Tire, and Sobeys.
Gord holds membership and is active in many industry organizations, including Corenet, ICSC, and the Canadian Institute of Planners.  He is also an active Board member of a not-for-profit seniors' housing corporation.
Gord received a Bachelor of Environmental Studies in the School of Urban and Regional Planning from the University of Waterloo, and a Masters of Corporate Real Estate from the Corenet Global organization.
John Hutchinson
Director of Leasing, Skyline Commercial Management Inc.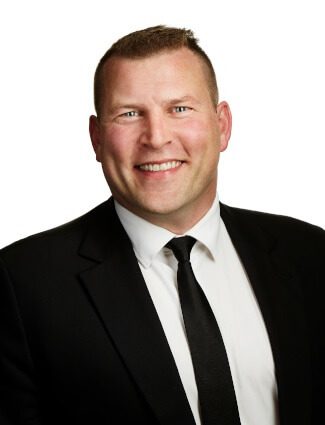 As the Director of Leasing, John is responsible for all leasing duties within Skyline Retail REIT, including new deals, renewals, and expansion. He oversees a retail portfolio encompassing hundreds of tenants and totaling millions of square feet of retail space across dozens of cities in Canada, and he works closely with several broker teams in markets across the country.
John has been working in the real estate development and retail services market close to 20 years. Previously, he was a Senior Real Estate Advisor for one of the largest bulk retail wholesalers in Canada and has worked with many large scale retail developers. His responsibilities included plotting future market growth, initializing the development from planning and design, negotiations, openings, and retrofits of existing properties.
John holds an Ontario Real Estate Association (OREA) and Real Estate Council of Ontario (RECO) designation.
James Goguen
Divisional Controller, Skyline Commercial Management Inc.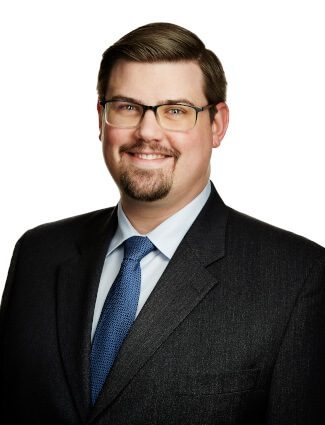 As Divisional Controller for Skyline Commercial Management Inc., James is responsible for the organization and management of the daily and ongoing financial and accounting functions of Skyline Commercial REIT and Skyline Retail REIT, including monthly, quarterly, and year-end accounting cycles.
James has over fifteen years of professional accounting experience between public practice and private industry. He has previously held senior financial positions with Ontario's largest foundation and shoring contractor, and a well-known home renovator. His responsibilities included operational and management reporting, external financial reporting, budgeting and forecasting, and various other facets of financial planning, reporting, and management.
James takes a keen interest in the needs of his stakeholders and works hard to understand how the information is being used to make business decisions. This needs-based analysis allows him to pull the correct data and customize the reports to deliver an impactful analysis. From weekly operational and key performance indicator reporting, to annual external financial reports, James' needs-based approach allows him to consistently meet the changing needs of the business.
James obtained an Honours Bachelor of Accounting degree from Brock University in 2006 and went on to qualify as a Chartered Accountant in 2008. He obtained a Master of Business Administration degree from the Schulich School of Business at York University in 2014. James has a strong commitment to continuing professional development and has completed several courses and certificates during his career.
Jennifer Patton
Regional Director, Skyline Commercial Management Inc.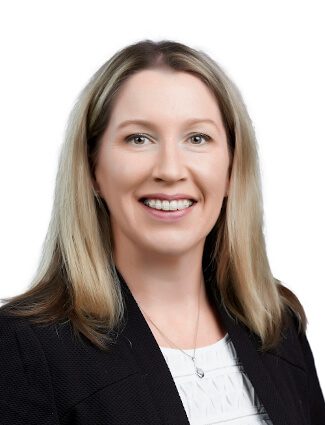 As Regional Director, Jennifer is responsible for overseeing multiple territories within Skyline Commercial REIT, which includes guaranteeing efficient and profitable operation of the portfolios while ensuring ongoing tenant satisfaction.
Jennifer has been working in the commercial real estate industry for 18 years in various roles as a bilingual Portfolio/Property Manager, managing commercial office and industrial space in the Ottawa, ON, Gatineau, QC, and Montreal, QC markets. Her responsibilities included property, facility and project management, budgeting and financial analysis.
Jennifer enjoys the challenges that property management provides; in her words, every day is a new day. She believes that building strong relationships with tenants, providing superior customer service, and maintaining the portfolios to the highest standards are the keys to fostering and maintaining a positive image for Skyline in the Canadian commercial real estate industry.
Jennifer holds a Bachelor of Commerce with Honours in Accounting from Carleton University. She also holds Real Property Administrator (R.P.A.) and Facilities Management Administrator (F.M.A.) designations from the Building Owners and Managers Institute (BOMI) of Canada.
Dominic Bonin
Director of Commercial Leasing, Skyline Commercial Asset Management Inc.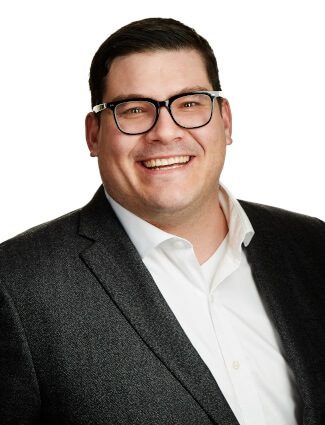 As Director of Commercial Leasing, Dominic is responsible for all commercial leasing duties within Skyline Commercial REIT, including new deals, renewals, and expansion. He oversees a commercial portfolio of approximately 750 tenants, totaling more than six million square feet of commercial space across dozens of cities in Canada, and he works closely with several broker teams in markets across the country.
Dominic has been working in commercial real estate for six years. Previously, he was a broker at one of the world's largest commercial brokerages, and specialized in Industrial Leasing and Investment Sales in the Ottawa, ON area. His responsibilities included property appraisals, vendor research, property inspections, and market forecasts.
Dominic takes a personal approach to understanding the individual needs of each tenant within Skyline's commercial portfolio, ensuring that Skyline is providing the best possible homes for each business. With hundreds of tenants of varying business sizes and industries, Dominic fosters and maintains an ongoing client service relationship with each one.
Dominic holds a Business Degree from the University of Ottawa's Telfer School of Management.
Maria Duckett
Vice President, Skyline Commercial Management Inc.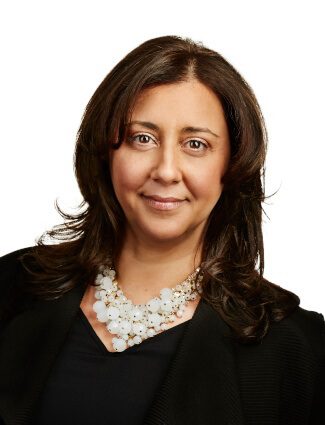 Maria directs all daily operations and business practices for Skyline Commercial Management Inc., which manages the assets within the Skyline Commercial REIT and Skyline Retail REIT portfolios, totaling millions of square feet of light industrial and retail space across hundreds of properties Canada-wide. In her role, she is responsible for overseeing, directing and managing all internal operations, including financial budgets, staffing, acquisitions/dispositions processes, and project management.  She leads dozens of Skyline Commercial staff across Skyline's corporate offices in Ontario, as well as satellite teams in London, ON; Ottawa, ON; Montreal, QC; Calgary, AB; and Edmonton, AB.
Maria began her career at Skyline in 2007 as Office Manager, simultaneously taking on HR management tasks and lending support to Skyline's acquisitions team. As Skyline grew, Maria's role shifted to multi-residential business operations, and subsequently to overseeing operations for Skyline's ever-growing commercial and retail asset portfolios.
Maria is passionate about empowering her staff, and she is very involved in the training procedures of her employees, having helped to develop the various training programs that introduce all property management staff to Skyline. She recognizes the importance of staying connected with the fast-paced Canadian commercial and retail real estate industry—in fact, the busy pace of her role is one of her favourite parts of her career. Most of all, Maria takes pride in helping to provide Skyline Commercial and Retail valued tenants with well-maintained and professional places to do business.
Sonya Kochan
Business Operations Manager, Skyline Commercial Management Inc.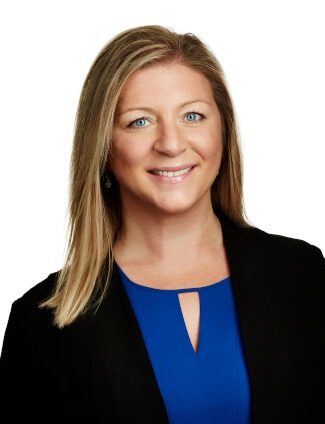 Sonya oversees the operations and internal administration for the Skyline Commercial REIT and Skyline Retail REIT portfolios. She leads a robust team of Property Administrators with the objective of providing exceptional service and support to Skyline Commercial's on-site field staff.
Sonya joined Skyline in ____ as a Portfolio Manager for Skyline Commercial. With more than 12 years of industry experience managing both residential and commercial properties, she has a refined customer service philosophy centred on providing second-to-none service to both her staff and external clients. Her commitment to building a team that provides high-level service, while living the Skyline values, has created a strong foundation of support among team members, and increased tenant satisfaction.
Sonya holds a diploma in Business Administration, Management Studies from Conestoga College. She is currently working toward her Real Property Administrator (RPA) certification from the Building Owners and Managers Institute (BOMI) of Canada.